First-Gen Graduate Student: Ibette Valle, Social Psychology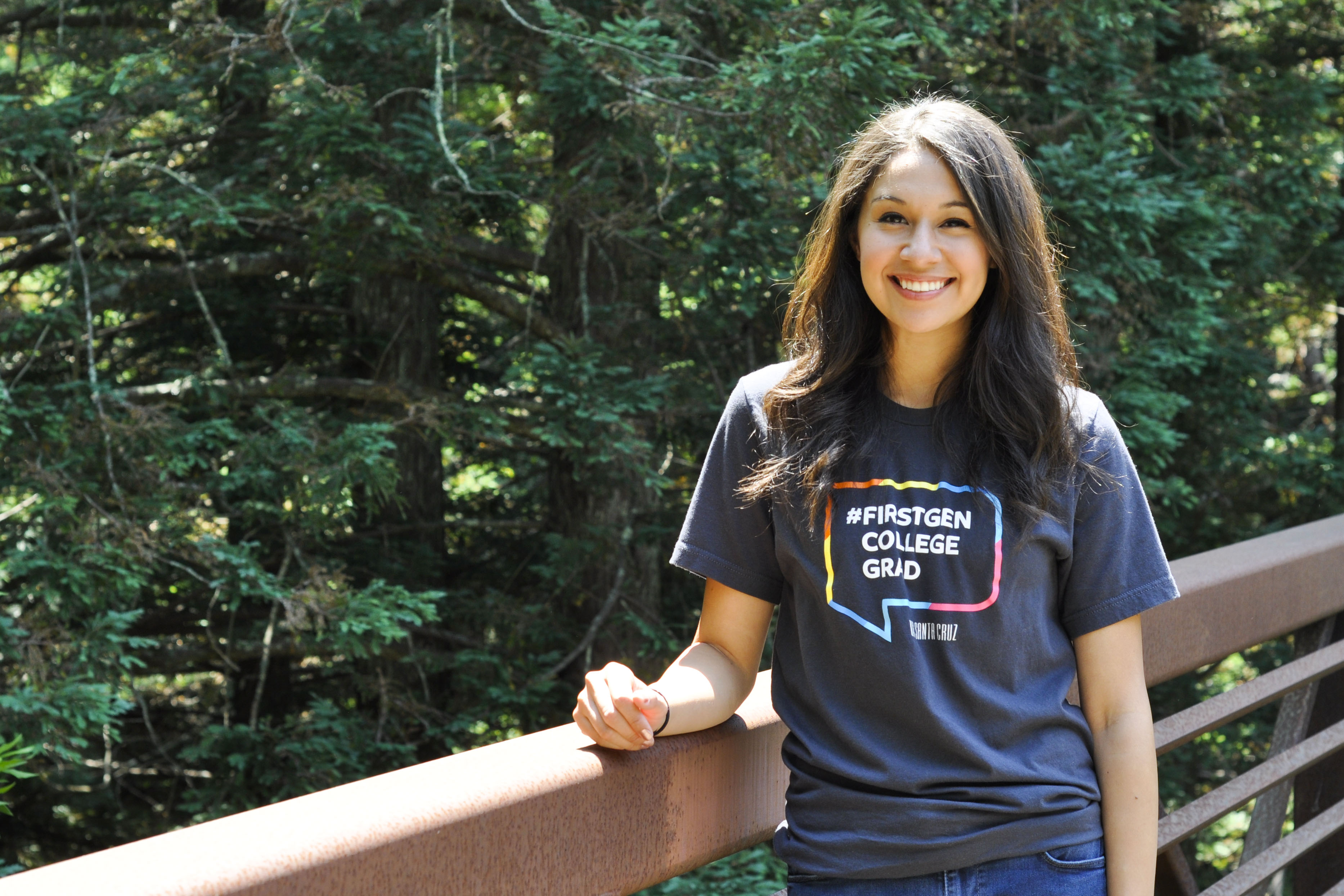 Out of four children, I was the first to be born in America and to graduate from high school. My parents grew up in neighboring villages of rural Mexico with no electricity or public health facilities. Despite yearning for more knowledge, my father, the wisest man I know, left primary school to support his mother and sisters. My mother, a warrior, stopped attending primary school to help her mother manage the household. Both worked hard as seasonal farmworkers to settle our family in the United States. In the cherry orchards of eastern Washington, where my family worked daily for 10-14 hours, I learned values of hard work and collaboration, which I attribute to my success as a first-generation college graduate.
What motivated me to go to college: Even though teachers would tell me that I was destined for college, I struggled to envision a future in higher education because my family had no knowledge on how to encourage or support me in that endeavor. Through middle- and high school, I struggled to explain the concept of higher education to my parents and how it could open opportunities for us. At the age of 16, in my senior year, my family was forced apart by deportation and my daily life changed dramatically. Through support from staff and affiliates from my low-income high school, I found hope in pursuing a college education that would provide me with the tools to challenge the inequities faced in my community. 
What the biggest challenge I encountered was as a first-generation student and how I overcame it:  I felt an immense amount of guilt for not being able to support my family emotionally, physically, and financially because they still struggled to understand why I chose to leave. I worked multiple jobs to try to be a source of support and kept my feelings of guilt to myself, ultimately leading to setbacks in my health and academics. What helped was finding a family environment in the College Assistance Migrant Program, TRiO and EOP, and participating in mentoring and teaching opportunities to support and connect with other first-generation college students because their strength and resilience was inspiring.
How my background has helped me: I drew upon memories of my family's demonstrations of strength, perseverance, and resilience to continue to persist through the challenges of adjusting to the college culture. Despite being a working-class family with a language barrier, we have always found ways to overcome obstacles to support the family-whether it was my mother working back-to-back jobs while still ensuring there were meals prepared, or my father pushing through a lifetime of pain from a disabling work injury. As such, I knew that someday they would understand that this was my way of contributing to our family's future benefit.
What I would tell my first-year self: Even if your parents don't express the same excitement for your academic successes, notice the twinkle of pride in their eyes when they mention their daughter is in college—You are a pioneer and it is ok to be proud of yourself, too. While social, cultural, and familial obstacles will be aplenty, remember that you are carving out a glass door that your brother, your cousins, your nieces, and nephews can open and choose to go through if they wish. That being said, remember to take care of your health because you have a long journey ahead of you—you're gonna earn a Ph.D!
The best thing about my college experience was: I met so many people that inspired and encouraged me throughout my college journey—whether through academic support programs, study abroad, clubs, research, internships, or job opportunities. I found language through which to describe my passion from mentors and a community of first-generation peers that helped me solidify my life goals of advocating for equity in education. For my family, my college experience—full of failures and successes, serves as an example for younger generations as they prepare for the transition to college.
How being a first-generation student influences me (and/or my work) now: I am so empowered as a first-generation college graduate! I have cousins whom I have never met, asking for help with financial aid. Instead of saying "I don't know", I get to say, "How much time do you have?" and "You're going to want to write this down". Career-wise, I am fortunate enough to be in graduate school for the specific purpose of supporting first-generation college students like myself. My goal is to continue to serve first-generation students in a capacity where their stories can be heard and their many strengths celebrated. I still struggle with guilt at times, but my background and the backgrounds of all of the first-generation students whose stories I have had the honor to hear, always keep me motivated to keep going and open more doors to education.