Bianca Del Toro (Intensive Psychology, Merrill College '20)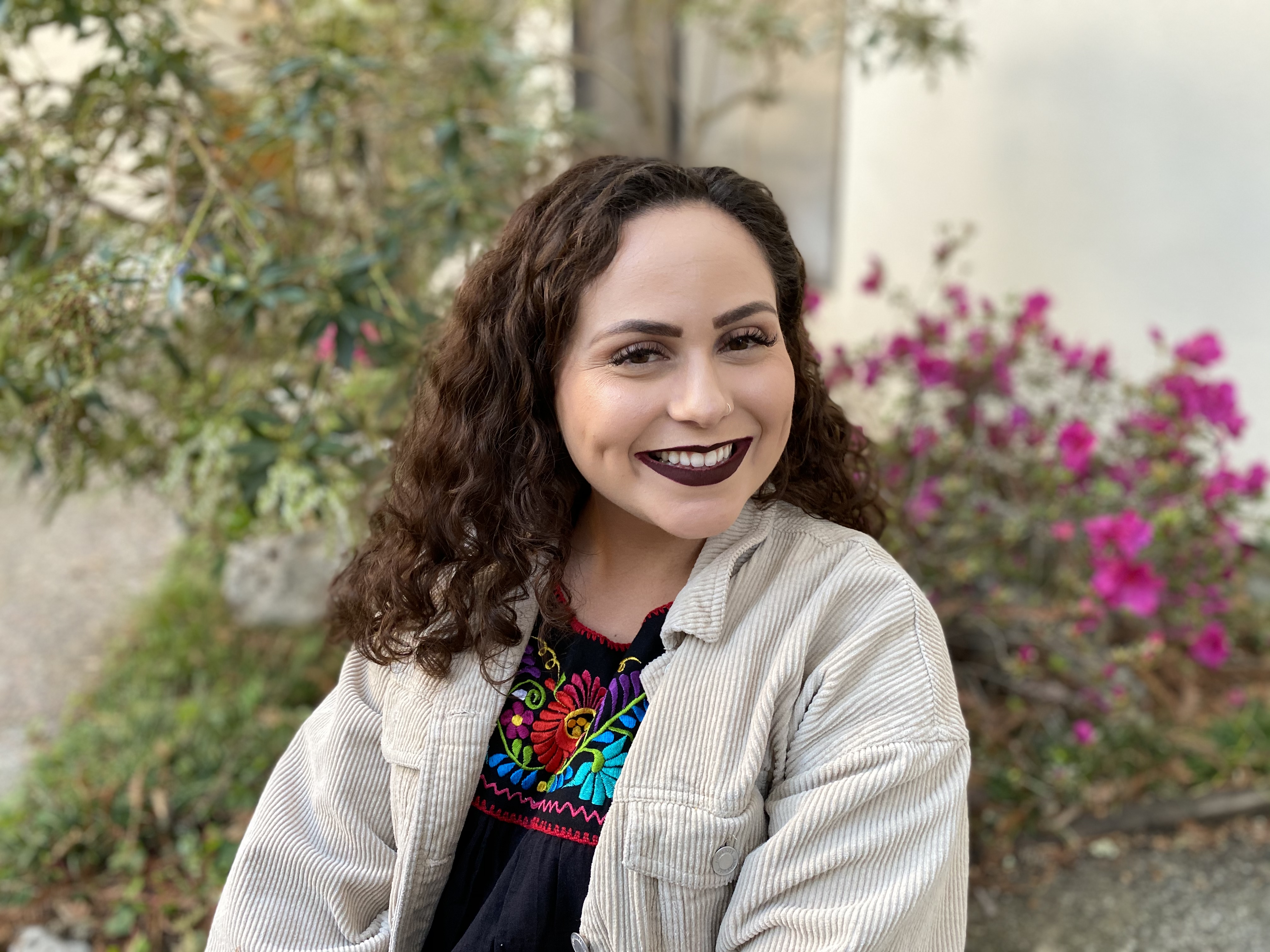 Background: My name is Bianca Del Toro. My family is very important to me. I grew up in a single parent home in Inglewood, CA. Growing up, my mother has been the most hard working and loving person I know. She has accomplished so much through her determination and will. She has raised three amazing children. Being the youngest of 3, my brother and sister have always been my role models. My family has inspired me to become the best version of myself and to keep going no matter how hard things get. They are the main reason why I decided to come to the University of California Santa Cruz. 
What motivated me to go to college: My mom is a big factor for why I wanted to come to college. She worked long hours to make sure that my siblings and I were able to get a better future. This motivated me to get a job that I am really passionate about. My brother and sister were another main factor because they have always pushed me to go college and told me never to give up.
What's the biggest challenge I encountered as a first-generation student and how I overcame it: The biggest challenge that I have faced as a first-gen student is navigating the university alone. In my first year, I literally knew nothing, I did not know how to manage financial aid, enroll in classes, how to take notes, how to seek support, or what to do in general. I overcame these challenges through the help of friends and through building connections. Through resources like the DRC, faculty relationships, my jobs, and The COLLAB. I was able to not only find ways to navigate the university but realize that  I am not alone. I was able to realize my importance and the role I play within these communities.
How my background has helped me: Early experiences of being independent and working has further contributed to me being independent at school. Similarly to high school, I am juggling many roles of being a student, a daughter, having a job (employee), and sister. I am constantly pushing myself forward to making my family proud, and to prove that all of the sacrifices they have made were for a reason. My ties and connection to my family is a big motivator for coming to school but also contributes to my independence and determination.
What I would tell my first-year self: I will tell my first-year self that everything will be okay. There will be a lot of challenges and instances where you feel like giving up but you will get through it and at the end of the day you are going to make it. I will tell my first-year self to find your place, your people, and don't be afraid to reach out or seek help.
The best thing about my college experience was: Growing and the connections made with people. Just looking back and seeing how much I have grown over the years and how much I have learned. I have gained a greater understanding of myself and the world around me. I have met so many amazing people here and have built connections with people who have supported and guided my growth.

How being a first-generation student influences me (and/or my work) now: As a First-gen student in my 4th year- now I am able to share what I have learned with others and my family members. I am able to show that there is some hope at the end of the tunnel. I am also able to help other first-gen students directly through my job at the First Generation Initiative and through research from the COLLAB.