First-Gen Alumni: Adilah Barnes (Individual major in black theater, Theater Arts, Cowell '72)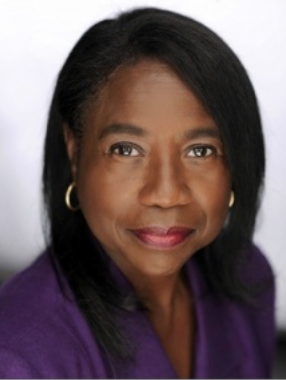 An award-winning actor with over 50 years of film, television, and stage credits, Adilah Barnes is probably best known to television audiences for her role as Anne Marie on ABC's Roseanne for six seasons. Recent TV appearances include ABC's The Middle, NBC's Harry's Law and Prime Suspect, and CBS's Cold Case. She will also appear in the upcoming 2018 revival of the Roseanne sit-com after a 20-year hiatus. Her film credits include the blockbuster award-winning Erin Brockovich and Murder by Numbers.
Barnes co-founded the Los Angeles Women's Theatre Festival, an annual multicultural solo festival now in its 25th year, and founded the Writers Well international literary retreat for women in Sharpsburg, Georgia. Barnes has also toured 40 states and three continents (including North America, Africa, and Europe) with her one-woman play, I Am That I Am: Woman, Black. Her first book, On My Own Terms, was published in 2008 and ranked number three in June 2009 on the Essence magazine bestseller list (just behind two books by President Barack Obama).
Among numerous awards over the years, in 2010 Barnes was named one of UC Santa Cruz's Most Influential Alumni and was the recipient of the Winona Fletcher Award for Outstanding Achievement and Artistic Excellence in Theatre. In that same year, she was also honored with the establishment of the Adilah Barnes Arts and Literary Achievement Scholarship for inner-city youth in Minneapolis.
In 2016, Barnes was the first African American woman inducted into the Hall of Fame in her hometown of Oroville, Calif., and in 2017 she was honored, along with the Los Angeles Women's Theatre Festival, at the Inner City Cultural Center's 50th anniversary in Los Angeles.
"I have simply followed my callings over the years, and I acknowledge UC Santa Cruz for being a major turning point in my life and my career in entertainment," says Barnes. "I was there during my coming of age, and the campus gave me the opportunity to stretch my wings and soar."
In 2018, the students in the UC Santa Cruz Theater Arts Department, the Cultural Arts and Diversity Resource Center, and African American Theater Arts Troupe were very honored to have her play the pivotal role of Mama in their production of Lorraine Hansberry's A Raisin in the Sun.